Meet The Team
Colin Lissner
Practice Principal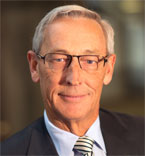 Colin established Finser Consulting in 1988 and has extensive experience in providing clients with financial strategies, retirement planning, superannuation (including self-managed super funds), investment management and life insurance. Other areas of advice he provides include aged care and estate planning. Our advice from Finser Consulting is always specific to each client, clear and presented simply.
Colin has a degree in maths, is a Certified Financial Planner through FPA, a specialist adviser member of the SMSF Association and is an Accredited Aged Care Professional.
In 2011, his Practice and a group of like-minded financial planning managers formed their own business as a licensee – called NOW Financial Group. Colin is a director of NOW Financial Group. Finser Consulting and NOW Financial Group are not related to or aligned to any financial institution.